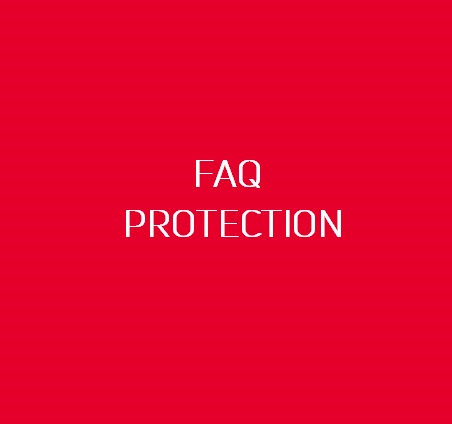 How do I protect my bike frame?
There are many solutions available for you to protect your bike frame. You can mount a DOWN TUBE ARMOR which is a rigid protector installed under the frame. Another solution is the SKIN ARMOR which is a polyurethane film that can be used at different places on the frame to protect it from bumps and scratches (down tube, underside of the chain, brake cable tracks). Advice: if you are planning to sell your bike, you will find that a frame that has been properly protected will be more appealing.
How long does SKIN ARMOR last?
The SKIN ARMOR is designed to stay on the bike for a long time. . The time and condition depends on how often you use and clean your bike.
Which bikes are compatible with DOWN TUBE ARMOR?
Bikes with a down tube diameter of 75 mm or less.
If I want to replace the Skin Armor, can I unpeel it easily without leaving any residue?
Yes, you just need to use the heat from a hairdryer to unstick it. The glue residue can be easily removed with a little alcohol. You can then put a brand new SKIN ARMOR in place of the old one.
How can I be sure that Skin Armor won't bubble once applied?
Thanks to its Glue Shield technology, Skin Armour's sticky surface is criss-crossed so that any remaining air bubbles are forced out leaving a perfect seal to the frame. No bubbles or creases.
What size bike is the SKIN ARMOR compatible with? Is it compatible with carbon frames?
The Skin Armor is compatible with all bike sizes. The product is very easy to adjust with a scissor. It is compatible with carbon frames.
Can the CRANK ARMOR be used on all crank sets?
Our product is designed to be compatible with a maximum number of cranks. It will fit on all traditional cranks without any problem. However, for exotic cranks that you may have, you should check that the width at the end of the crank does not exceed 35 mm with a maximum thickness of 13 mm. In addition, the product is locked once the pedal is mounted. Please note that if the end of your crank is more rectangular than rounded, do not hesitate to consult us to check the compatibility.
Why should I use a mudguard?
A mudguard will protect your bike as well as you from dirt fromthe roads, your tyres and your bike. Your clothes will be cleaner and drier (allowing you to maintain body temperature) and your bike will be less mucky. Dirt and mud from the streets and roads can be very abrasive and can damage certain delicate parts of your bike. Having a guard will protect the shock absorber and fork from dirt, but also any stones thrown up from the road.
What types of mounts are available for your mudguards?
MD-FIX : Universal adjustable mount for diameters of 16 to 42mm (forks and seat stays). Dual orientation provides a precise, accurate, close-to-the-wheel adjustment for optimum rider protection. Available for No-Mud mudguards. MD-QUICK : Quick to mount onto and dismount from the frame (forks and seat stays). Attached using rubber straps making it compatible with up to 75mm. Available for Shield R30, Deflector FC50, Croozer Road mudguards. MD-TURN : Screw attachment for quick mounting and removal without any tools. The MD-Turn system is universal, adjustable to seat posts from 25 to 35mm. Available for Deflector RM60, RC50 and Swan Road.
How to choose a mudguard ?
When choosing a mudguard, it is important to take into account the following points: -Your discipline: Mountain bike mudguards are larger than those for road and city bikes. -Mounting system: If you want to be able to remove the mudguard quickly or not, or if your frame has fixing points (in particular the hybrid bike with its fixing points above the wheel's braking points, on the frame). -Protection you need. Our different ranges offer various lengths and widths to meet the level of protection you're looking for. Our minimalist mudguards are discrete on your bike
Is it possible to have a mudguard as well as pannier racks?
Yes, of course. It is fully possible to have a RAIDER FRONT pannier rack with a CLASSIC or SHIELD R30 mudguard. If you want to use a PARAGON mudguard, your frame must be compatible. The PARAGON needs to be attached to threaded holes so if you already have a pannier rack, you will need two sets of holes on each side of the frame. This is often the case for road or city bikes but less so for more sporty bikes (race bikes or touring bikes).
What do I need to fit the mudguard to my bike?
The majority of our mudguards are universal meaning they can be fit to almost any bike on the seat postor seat stay. Only the PARAGON needs to have threaded holes in order to be installed.
Is the Deflector FM20 compatible with v-brakes?
Yes it is, it has two small tapers made for v-brakes.
How long is the Deflector FC50?
It is 340 mm long.
What is the difference between the Deflector RM60 and the Deflector RM60+?
The Deflector RM60 can be rotated in one way only, whereas the Deflector RM60+ can be rotated in two ways.
How is the TRAIL mudguard installed? Which luggage racks is it compatible with?
Simple assembly because both the front and rear blades are fixed with a single point to the fork or to the frame.