UNIVERSAL PHONE HOLDER
Universal Smartphone Holder
The Universal Phone Holder is a universal, robust smartphone holder, compatible with the Z Bike Mount (supplied with the case). The case is adapted to any phone between 65 and 100 mm wide and between 125 and 165 mm high. The case contains 2 side clips and 2 silicone clips. These are very hard and provide extra support and very good shock absorption. 
Universal
Compatible with most smartphones
Robust
High hardness, shock absorbing silicone.
Accessibility
Clip your phone in and out in seconds.
Compatible holders
Z Bike Mount, Z Handlebar Mount
Dual orientation of the smartphone
Adjustable angle in landscape or portrait mode
Characteristics
Weight

88 g

Material

Polycarbonate, Silicon

Mounting

Z Bike Mount (with 4 o-rings (Ø2 x 33mm et Ø2 x 36mm))

Dimensions

165 x 68 x 50 mm

Product reference

7179

Compatible phones

Height : 130-165 mm
Width : 65-100 mm
Our advices and commitments
Mounting instructions
Downloadable manual

1. Install the Bike Mount on your bike post by crossing the elastic O-rings (see diagram). Choose O-rings that offer the best tightness according to the size of your post.
2. Install the Phone Holder case on the Z Bike Mount.
3. Push the side supports apart to insert your phone. Be sure to position your phone in the centre of the case.
4. Pass and adjust the silicone straps above and below the phone.
Directions for use
Important.
Be careful not to use a phone outside the indicated dimensions.
Take care never to damage the silicone straps. Do not put them in contact with sharp objects. If the silicone is damaged, stop using the product.

Downloadable smartphone compatibility chart.
Engineered
Product designed by our R&D department in France.
Quality commitment
The commitment to quality is one of our major concerns. If you encounter any difficulties with this product, please contact our quality department.
Disponibility
Not available in the U.S.
Complementary Products
NEW
23 g
NEW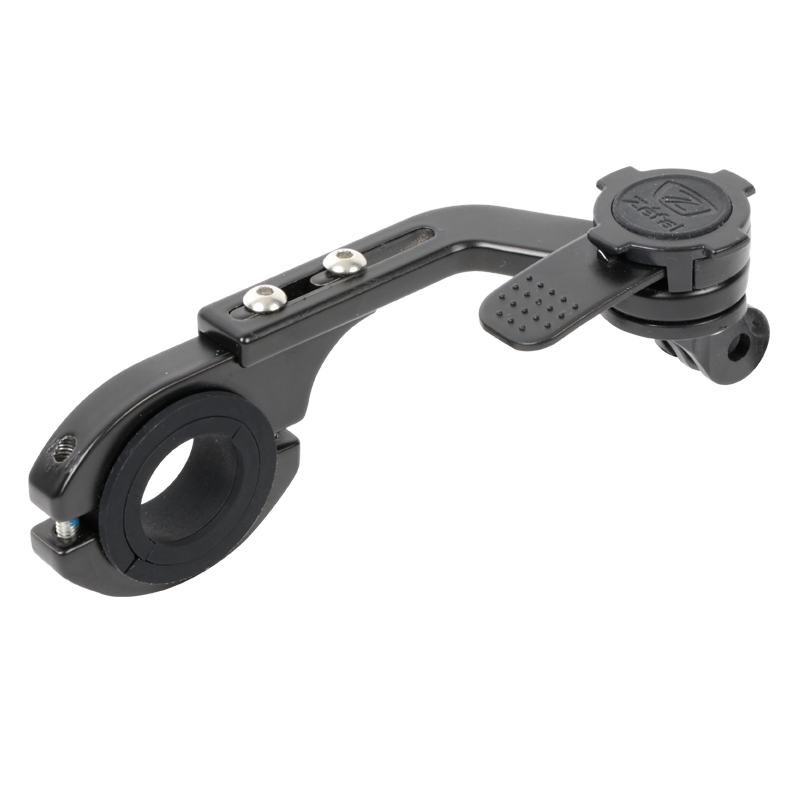 70 g