K-TRAZ U17 CABLE
U-lock with cable
The K-Traz U17 Cable is a U-lock with a loop made from very high resistance steel and a 120 cm cable that guarantees extra security for the wheels and saddle. This anti-theft device offers a quadruple locking, ultra performance system.  Fitting to the bike is quick and easy using the mount frame (included) that can be used on any tube from 20 to 80 mm in diameter. Provided with 3 keys and the possibility to duplicate keys in case of loss.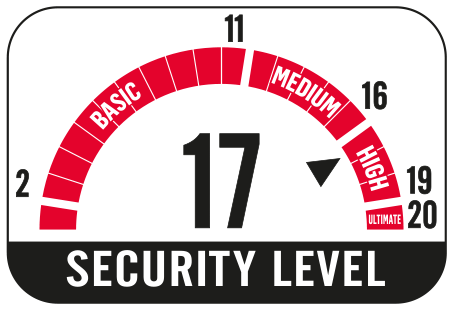 High security
Security level 17 - For areas with a high risk of theft
Z safe +
Highly powerful quadruple locking system. Delivers a very high degree of protection in risky places.
High resistance
Tensile and torsion strength. Antitheft and anti drilling.
Loss of key service
Duplication of keys in case of loss. Unique serial number.
Certifications
Sold Secure Gold
Characteristics
Weight

1,47 kg + 0,300 kg

Material

Hardened steel

Mounting

Adjustable on down tube - Ø from 20 to 42 mm

Dimensions

172 x 290 x 40 mm

Type

U-lock

Product reference

4947B

Security level

17

Key / code

Keys (3 included)

Section

Ø 14mm (U) - Ø10mm(cable)
Our advices and commitments
Mounting instructions
Instructions for mounting clip.
Directions for use
Perfectly suited for cyclists, U-Locks offer an ergonomic design that is easy to use and carry. The cables offer extra length for greater locking versatility for medium and low risk situations.

- Daytime parking in a high theft risk area (high traffic areas, dense residential areas,...) and in a moderate theft risk area (medium-sized cities, university campus,...)
- Overnight parking in an area with a low risk of theft (residential areas, low density...)
- Attached to a bike rack on a car all day (make sure the bike rack is equipped with an anti-theft device)

This lock has a very high level of security but is heavier and bulkier than other models. This will make it less easy to transport, but it will fit well on an e-bike.
Maintenance instructions
Your lock will be exposed to the weather, as moisture and dust as well as cold can affect its function. Care and cleaning of a lock will extend its life and keep it functioning properly.
Follow our maintenance recommendations on our "advices" page.
Engineered
Product designed by our R&D department in France
Quality commitment
The commitment to quality is one of our major concerns. If you encounter any difficulties with this product, please contact our quality department.
Complementary Products
NEW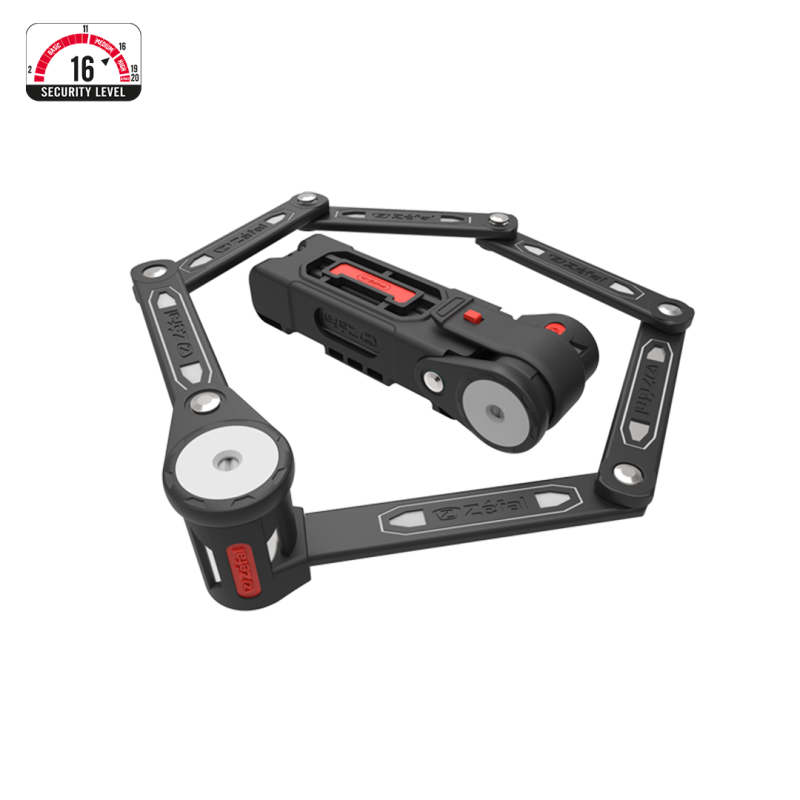 1100 g