PROFIL MAX FP60 Z-SWITCH
Universal foot pump
The  Profil Max FP60  floor pump is a high-quality product manufactured at our factory in France. The handle is made from wood and the body from anodised aluminium. The hi-tech base is reinforced using fibres ensuring that the vibrations or high temperatures created during inflation are absorbed. The Profil Max FP60 benefits from Zefal's experience of more than 130 years combined with its innovation.
Z-Switch system
Easy change from Presta to Schrader or Dunlop via a simple switch.
Handle made from wood sourced in France
Wood sourced from sustainable forests. Robust and high-quality.
Gauge with magnifying lens
Easier gauge reading.
Large reinforced base
Reinforced material providing a high level of rigidity.
Integrated locking hook
For handle and hose.
They approve
« The handle made of beech wood makes the bicycle pump look just as elegant as the matt black anodized aluminum cylinder. With a price of less than 50 euros, the temptation is of course very great to quickly add the branded product to the shopping cart in the online shop with one click. »
Velomotion
« The standout feature of the Zefal Profil Max is its oversize 7cm diameter gauge. Even though it's positioned in the base of the pump, its readability is enhanced by a magnifying window built into the plastic lens, so you can get a very precise view of the pointer and it's easy to dial in tire pressure down to the closest psi. »
Bikeperfect
Characteristics
Weight

1.1 kg

Connection

Z-Switch

Handle

Natural beech wood

Pressure

12 bar / 174 psi

Barrel

Anodised aluminium

Hose length

1100 mm / 43''

Height

670 mm / 26.4''

Base

Reinforced composite

Gauge Ø

Ø 70 mm / 3''

Product reference

0866
Our advices and commitments
Maintenance instructions
We recommend that you lubricate the mechanism by inserting a drop of lube several times a year.
Any mineral origin oil is suitable. We particularly recommend our PRO WET LUBE.
Engineered
Product designed by our R&D department and made in France.
Quality commitment
Quality is one of our major concerns. We carry out demanding tests on the pumps so that they best meet your needs.
Complementary Products
NEW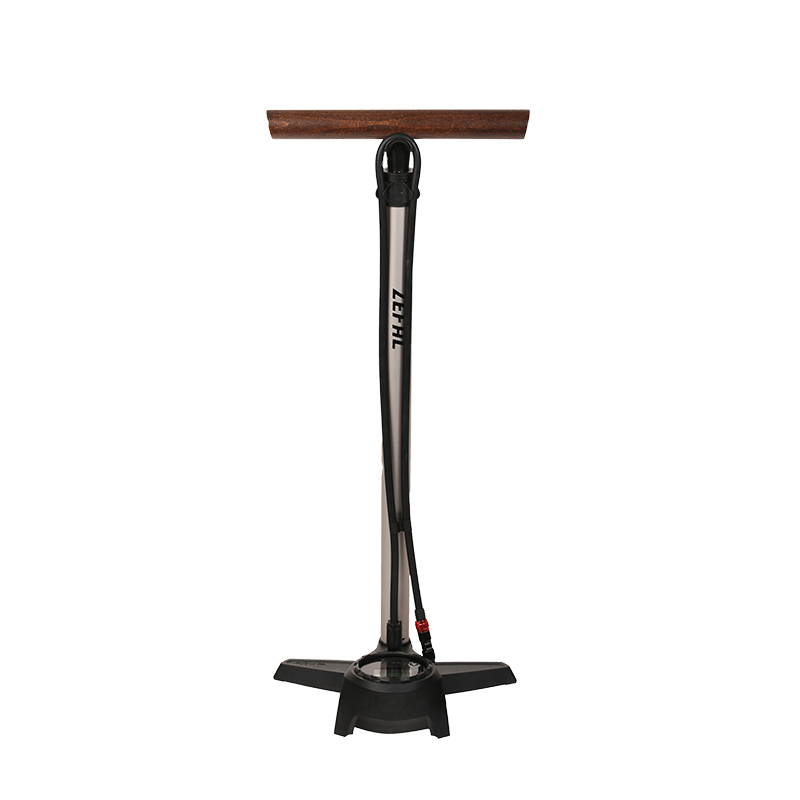 1100 g
Spare parts
NEW
6 g