Magnum
High capacity bottle
The Magnum bottle's 975 ml capacity makes it possible to carry large amounts of drink for long rides. The shape of the Magnum is designed to be compatible with most bottle cages (Zéfal or other brands). Perfectly sealed in the closed position, the soft silicone valve provides a pleasant sensation in the mouth.
Soft-Cap
Easy and convenient to use.
Soft nozzle
Soft nozzle for a pleasant sensation while drinking.
High capacity bottle
975 ml
Odourless material
The polypropylene material keeps water clean and pure.
BPA-free
No Bisphenol-A, phtalates or other toxins used.
They approve
« these Zéfal bottles are perfect for long bike rides, especially in hot weather when you need to drink more water. »
Topbici.es (ES, 03/2021)
Characteristics
Weight

85 g

Material

Polypropylene

Dimensions

78 x 78 x 263 mm

Colors

Translucent

Diameter

76 mm

Product reference

1643

Capacity

975 ml / 33 oz

Cap

Soft-Cap

Cap material

Polypropylene / Nozzle made with food-grade silicon.

No BPA or other toxins

Yes
Our advices and commitments
Mounting instructions
This bottle has a narrowing in its central part which has the double function of facilitating the grip and ensuring a better holding in the bottle cage. Make sure that it is correctly positioned: the bottom of the bottle in contact with the bottom stop of the bottle cage and the top stop at this narrowing.
Directions for use
The shape of the Magnum is designed to be compatible with most bottle cages (Zéfal or other brands). Nevertheless, it may be slightly too wide for closed bottle cages (not compatible with Pulse A2 and Pulse Full Alu). We recommend using open bottle cages such as our Pulse B2.
For a perfect seal, make sure that the nozzle is in the down position (closed) during transport.
Maintenance instructions
Rinse with water after using. Dishwasher safe. Store with lid open. For easy cleaning, we have designed a wide mouth bottle and a hand removable nozzle.
Engineered
Product designed by our R&D department in France, and made in our factory, in France.
Quality commitment
All of our bottles are regularly subjected to food-safety tests by specialised independent agencies in Europe, the USA and Japan. The body and cap of our bottle are 100% recyclable. At the end of the product's life, for better recycling, we advise you to separate each element. The nozzle should be removed from the cap by hand. The various components should be taken to a waste collection centre, where they can be reprocessed in the appropriate channels. Hydration with a sustainable bottle helps to decrease its environmental footprint and save money by using tap water rather than bottled water.
Spare parts
NEW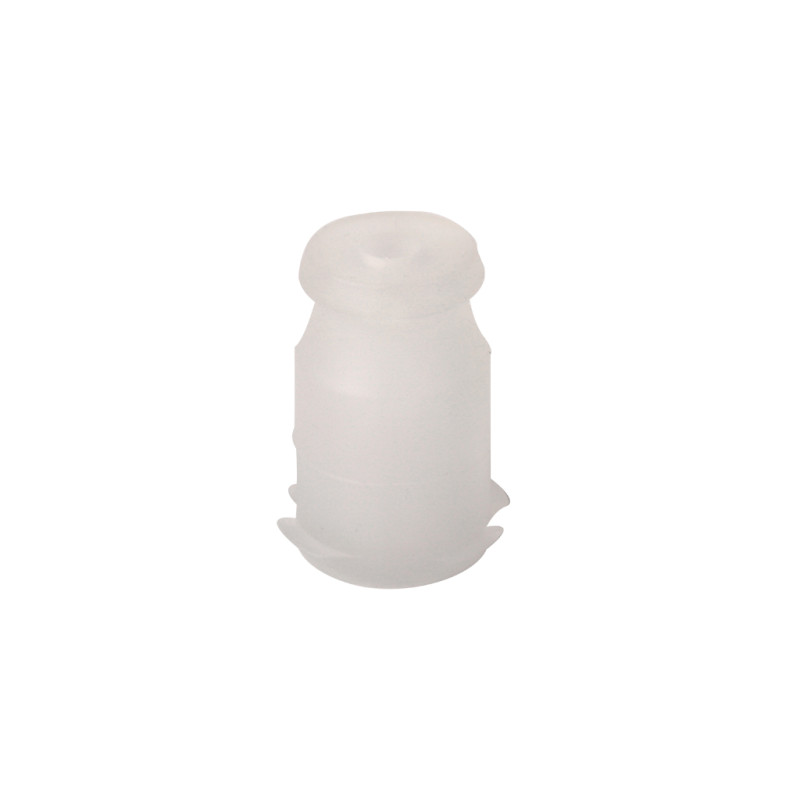 2 g