BIKE ALL-IN-1
4 in 1 biodegradable solution
A degreaser, penetrating oil, cleaner and lubricant. The Bike All-In-1 is the complete and quick solution to proper bike care. Easy to use, cleaning your bike will be as a breeze.
4 in 1 solution
Complete bike care.
Protective film
Leaves a clean, oil-free film to prevent corrosion.
100% Biodegradable
Safe for the environment with its vegetable base.
Rod for accuracy
Quick and accurate application.
They approve
« The All in One is a real all-rounder. I like the get-up-and-go potential for either a commute or a day ride. »
Seven Day Cyclist
Characteristics
Product reference

9750

Spray

150 ml
Our advices and commitments
Directions for use
This product has been developed to ensure quick maintenance of your transmission without using brushes. Apply it directly to the transmission (Chain, Chainrings, Derailleur, derailleur pads) Remove the residue by rotating the transmission (or using a dry cloth if you have one). Repeat the operation again. The All in One will degrease and clean your transmission while leaving a protective lubricating film to guarantee smooth transmission.
Engineered
Product designed by our R&D department and made in France.
Quality commitment
The commitment to quality is one of our major concerns. If you encounter any difficulties with this product, please contact our quality department.
Complementary Products
NEW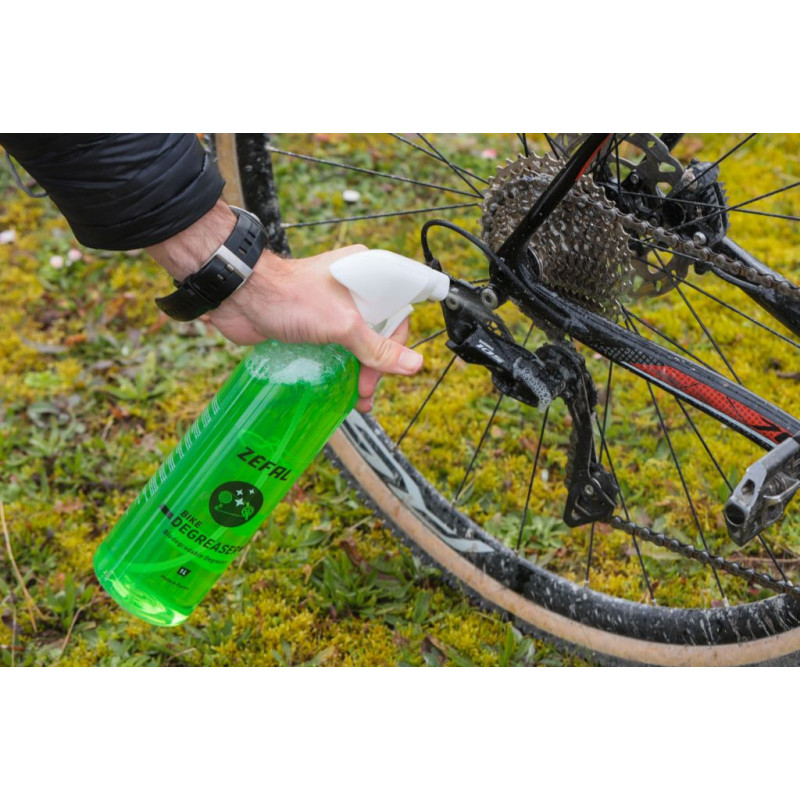 NEW